EXOSKELLET
Commission info
---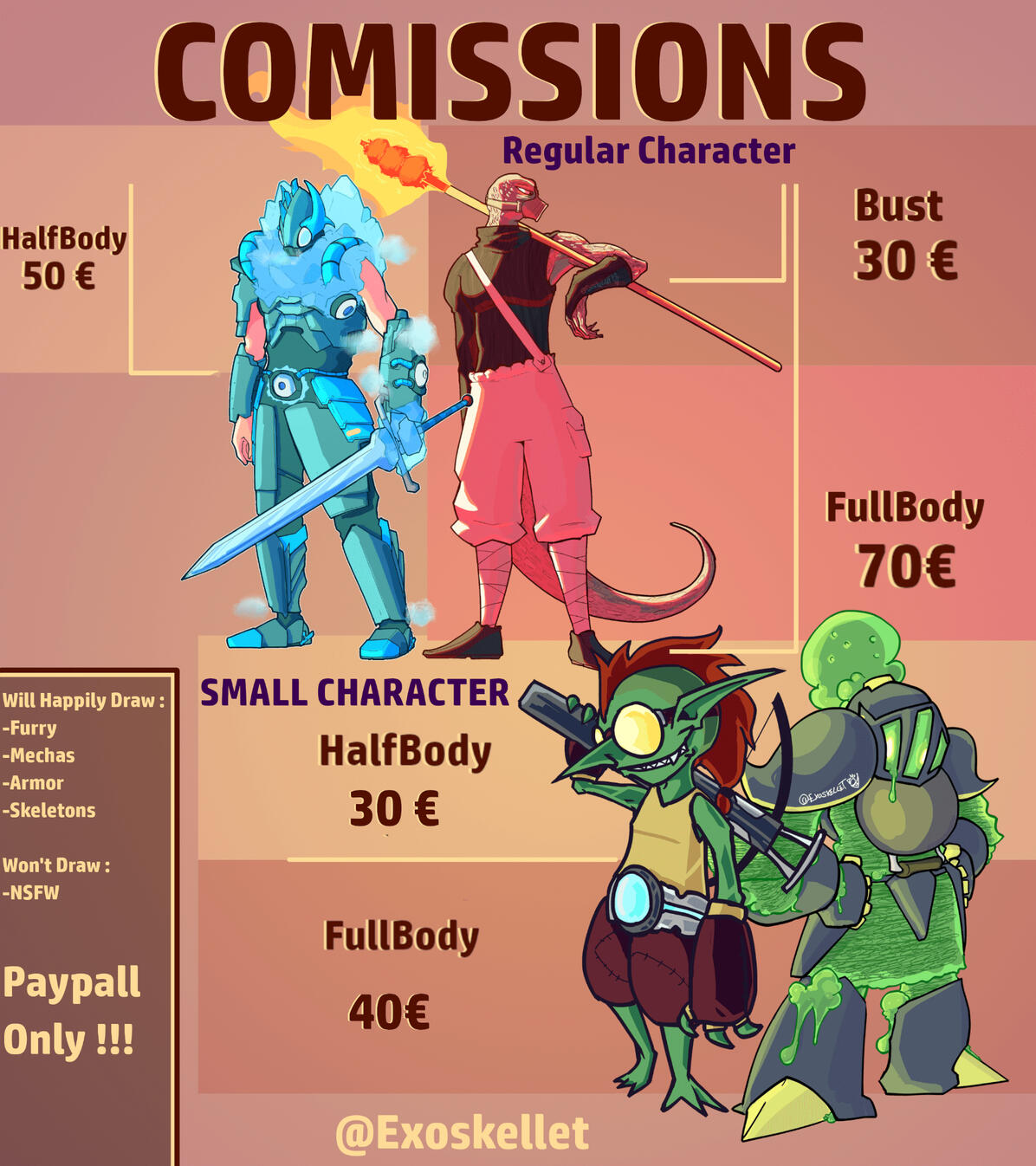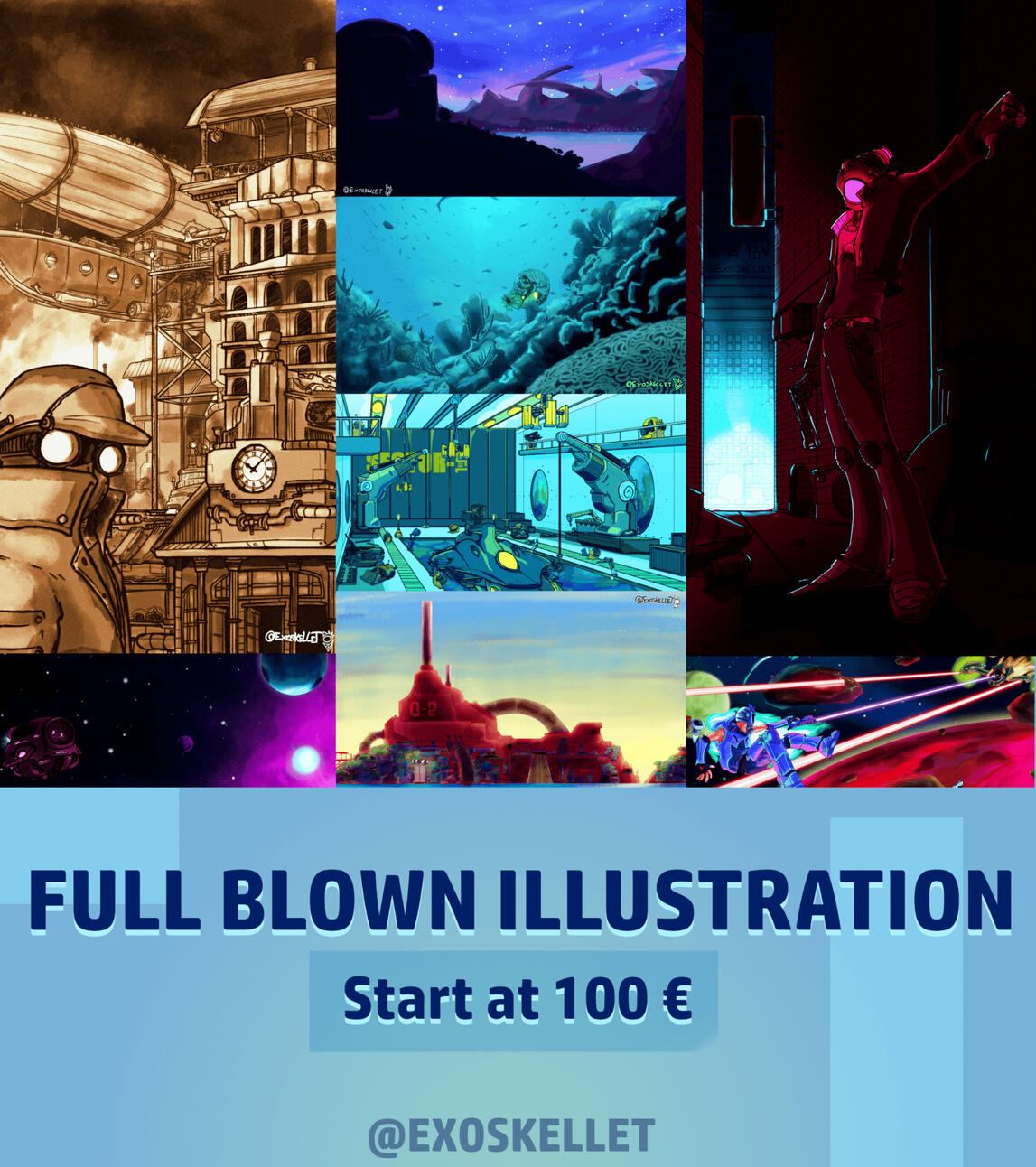 ---
Terms of Service
Payment MUST be made up front!! I will NOT start the commission until I get at least 50% of the price charged.

I currently take Paypal.

I reserve the right to refuse a commission.

I will not draw any art that involves certain fetishes, porn, or extreme gore/guro. Please contact me if you are unsure.

I also reserve the right to use any of the commission work in my personal portfolios.

Please try to provide references.

If you wish to get a refund, I will give a full refund if I have not started drawing the commission. If I had already started drawing it and you want a refund, a partial refund can be given.

You are can to contact me often as possible to check on the commission progress.
---
Process
1 : Request made via DM (twitter , instagram , newgrounds or deviant art)

2 : Sketch sent

3 : Payment sent

4 : Drawing with watermark sent

5 : Final edits

6 : Final hd work sent via email and work posted on my twitter
---
Final notes
― Repost on other sites is allowed (with credit please) but
I usually post the final work on twitter and instagram
so i would prefer it if its retweeted from me.
-If You don't want me to post it on my social media , just ask me and I won't .
― I may use the artwork in examples etc but i will not sell comission as print or shirt.